September 2, 2021
Inside the Firm Interview with Michael Poris, AIA!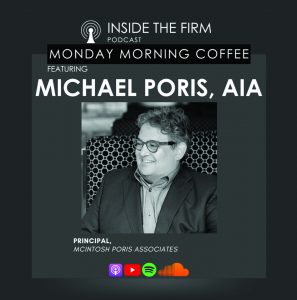 Michael is the Principal of McIntosh Poris Associates and has spent much of his professional life championing the revitalization of his hometown of Detroit.
Stream this episode now for the latest episode featuring Michael on MMC and hear about his experiences and what led him to where he is today!