October 14, 2014
Woodward Garden Theater and Apartments Won 2014 CREW Special Impact Award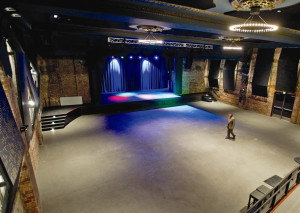 McIntosh Poris Associates was recently awarded the 2014 CREW Detroit Impact Award for the Woodward Garden Theater and Apartment project in Detroit.
The CREW Detroit Impact Award is presented annually to multi-disciplinary real estate development projects in the Michigan region.
The Special Impact Award is awarded at the Judges' discretion to a project they feel possesses qualities that have a unique impact that is deserving of special recognition
Winning projects demonstrate a significant, positive social and economic impact on the communities in which they are built. Criteria used by the distinguished panel of judges include positive environmental impact, improvement of site and surrounding community, innovative construction, and creative use of materials, space, and technology. Challenges encountered and solutions developed are also evaluated.
Please Click Here to view the Crains Detroit Article